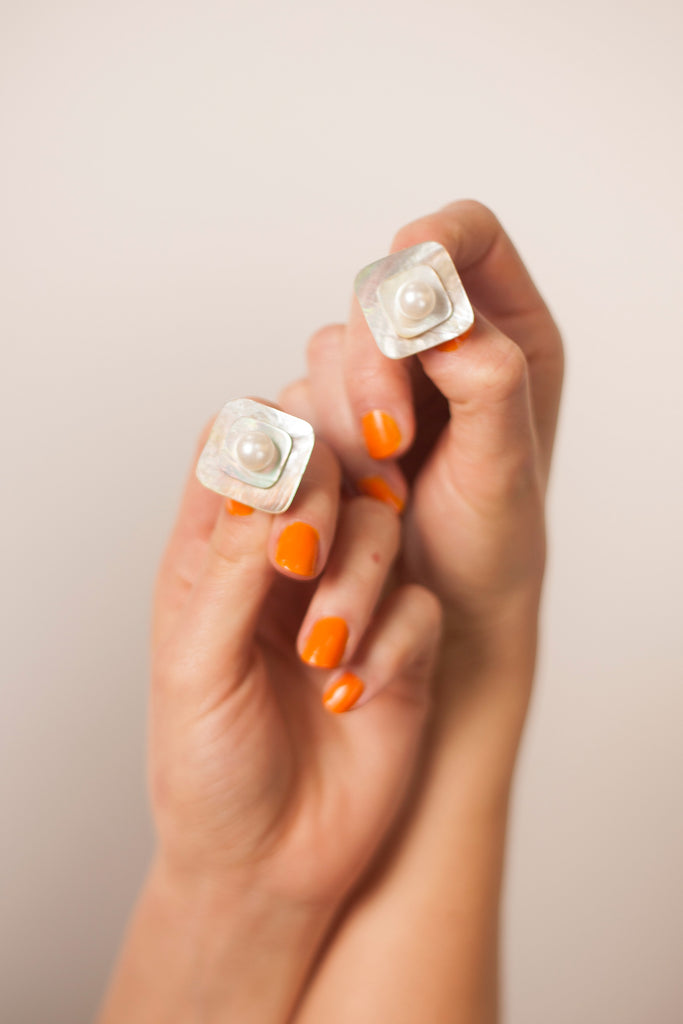 Shell Square Stack Earrings
The Shell Square Stack Earrings are handmade from graduating mother of pearl square shells with pearl-like centre spheres.  They measure 25mm across, 16mm on the second tier and topped with a 10mm orb.
These earrings refract an iridescent shimmer of fun and sophistication.
The lightweight earrings are finished with surgical stainless steel posts and butterfly backs making them perfect for even the most sensitive ears.
Each design comes packaged in a hand woven Limedrop gift box.