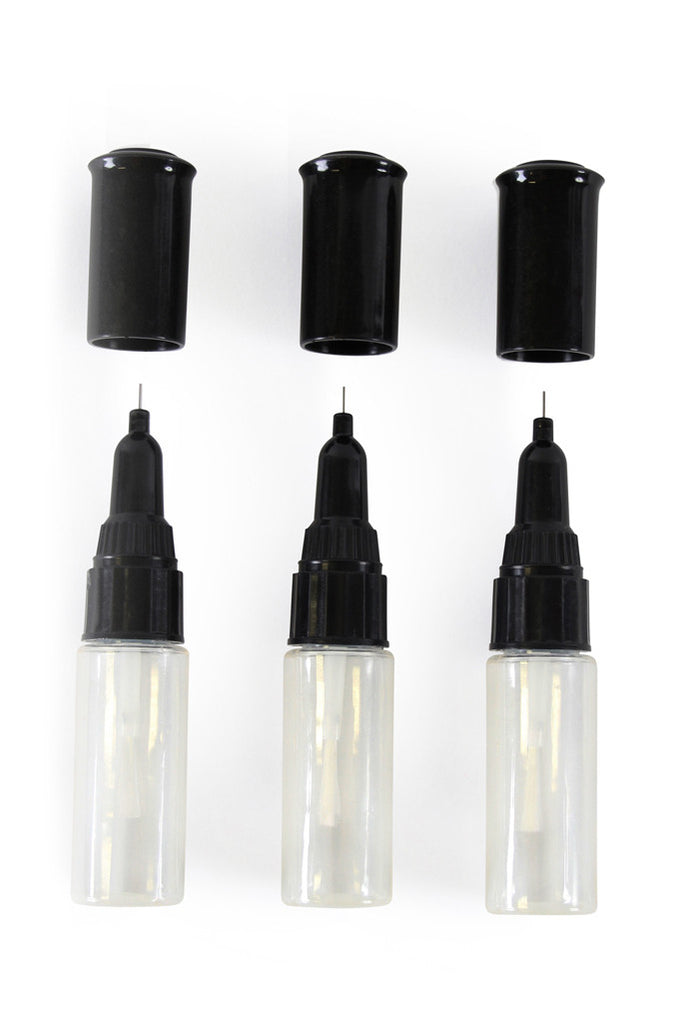 Nail Art Pen Set
Our Nail Art Pen Set is three empty nail art pens with fine nibs and polish brushes.
The Nail Art Pens can be filled with any nail polish colour or mix colours to create your unique shade. Pull the top cap off to use the polish like a pen or unscrew to full cap to use the nail polish brush.
Easy to use and endless fun. Perfect gift with the Limedrop Nail Polish.