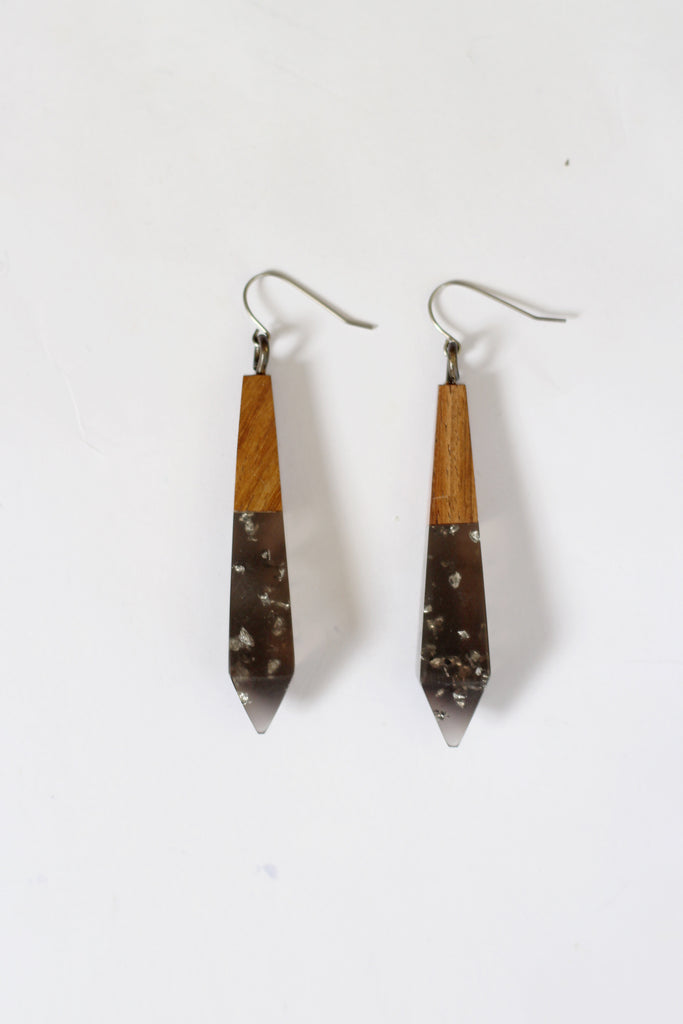 Black Metallic Drop Earrings
The Metallic Drop Earrings are handmade from the finest materials, coupling translucent resin with suspended gold/silver leaf and sustainably-grown Rosewood.
Rosewood is a hard wood used for furniture design, due to its strength and beautiful rich colour. Each piece of wood is unique with its grain lines and so too the Limedrop jewellery pieces tell their own unique story.
These light weight hanging earring styles have surgical steel earring hooks and each design comes packaged in a Limedrop gift box. 
Available in Gold Glisten, Emerald, Smoke, Sapphire and Rose.