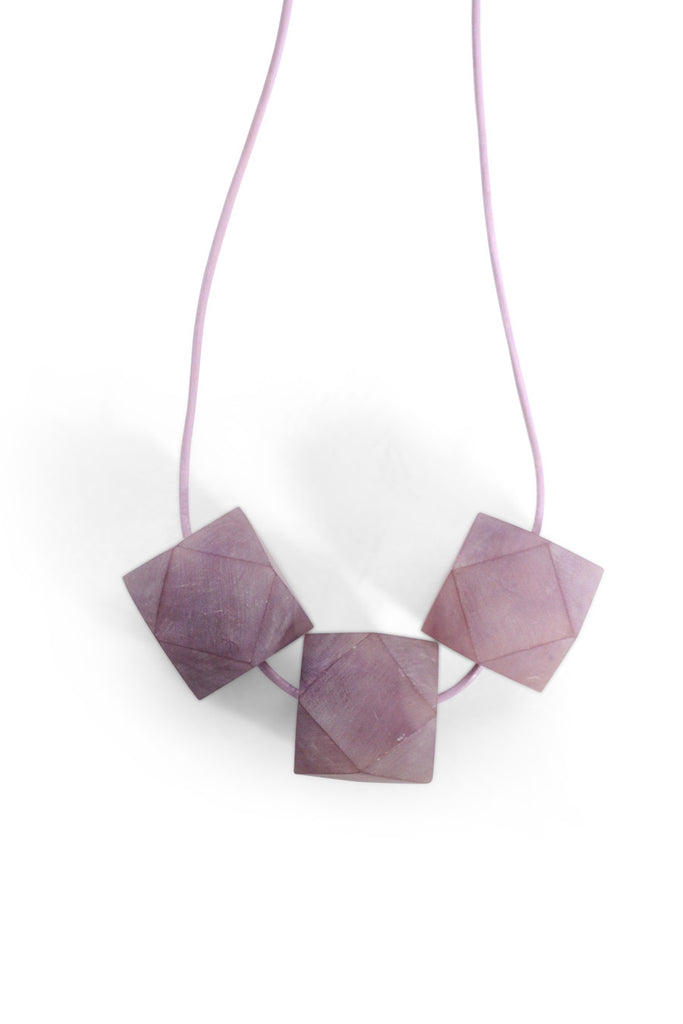 Marbled Gem Necklace
Translucent marbled resin and sustainably-grown Rosewood Marbled Gem Necklaces. Each necklace features three 'gems', on a leather cord that measures 37cm with a Limedrop oval and parrot clasp. Packaged in a Limedrop gift box available in Marbled Mint, Marbled Lavender and Rosewood.
Rosewood is a hard wood used for furniture design, due to its strength and beautiful rich colour. Each piece of wood is unique with its grain lines and so too the Limedrop jewellery pieces tell their own unique story.