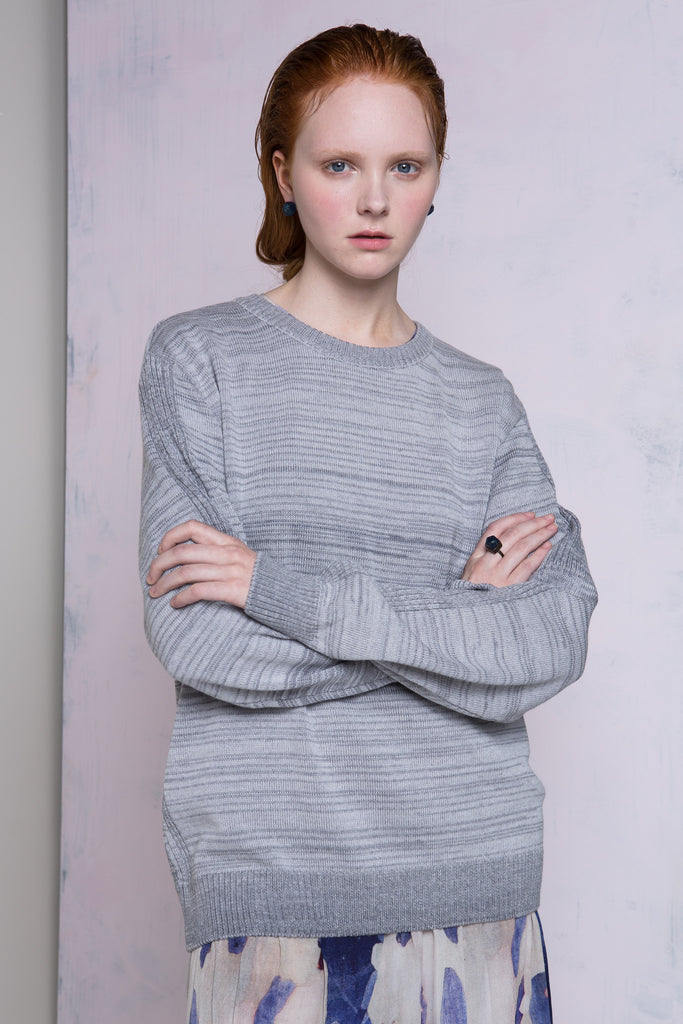 Grey Merino Wool Jumper
The Grey Merino Wool Jumper is a long jumper style with sporty ribbed knitting on the outer sleeve and body. This is a warm and comfortable style designed by Limedrop. The merino wool styles have a boyfriend style fit. 
Made in Melbourne with sustainable practices. This 8 gauge machine knitted garment is limited edition. Each style is a unique blend of three yarns from high quality end-of-run yarns to create signature Limedrop colourways.
Yarn: 100% Merino Wool