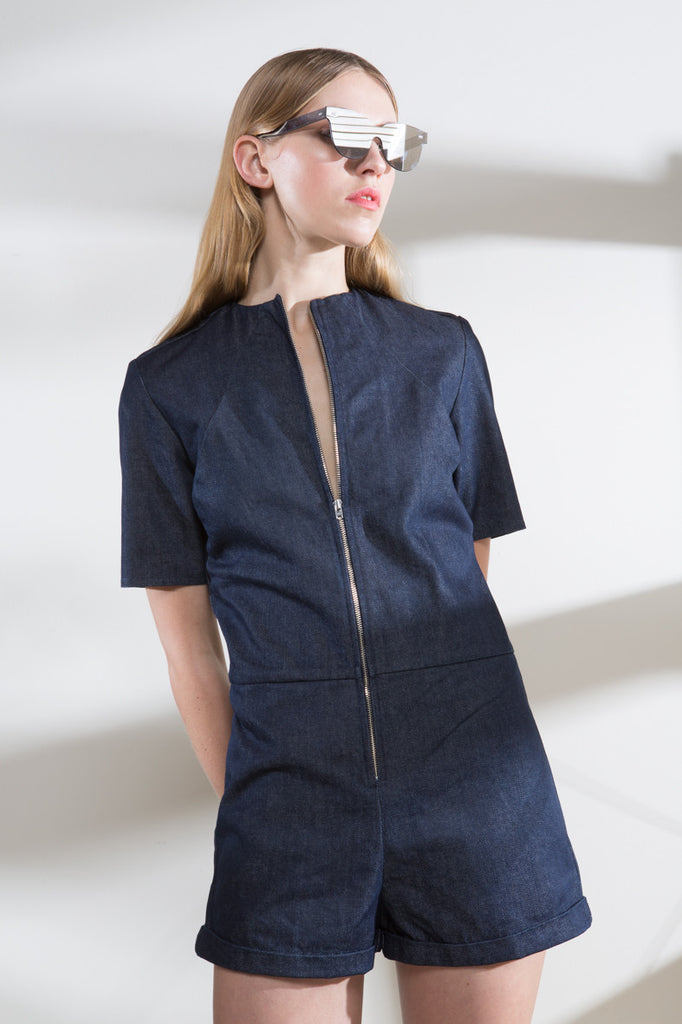 Dark Denim Bill Playsuit
The Dark Denim Bill Playsuit is a high quality cotton drill one piece that is perfect for the summer months. Cropped at the perfect shorts length, the one piece is available in both futuristic white and dark blue denim. The playsuit can be worn undone with arms tied loose around the back for a casual look or zipped high with heels for an evening out. The raglan sleeve cut design of the Bill Playsuit means it is super flattering, hard wearing and comfortable.
Fabric: 100% Cotton Drill
This garment is available pre-order. This will be delivered Jan 16.