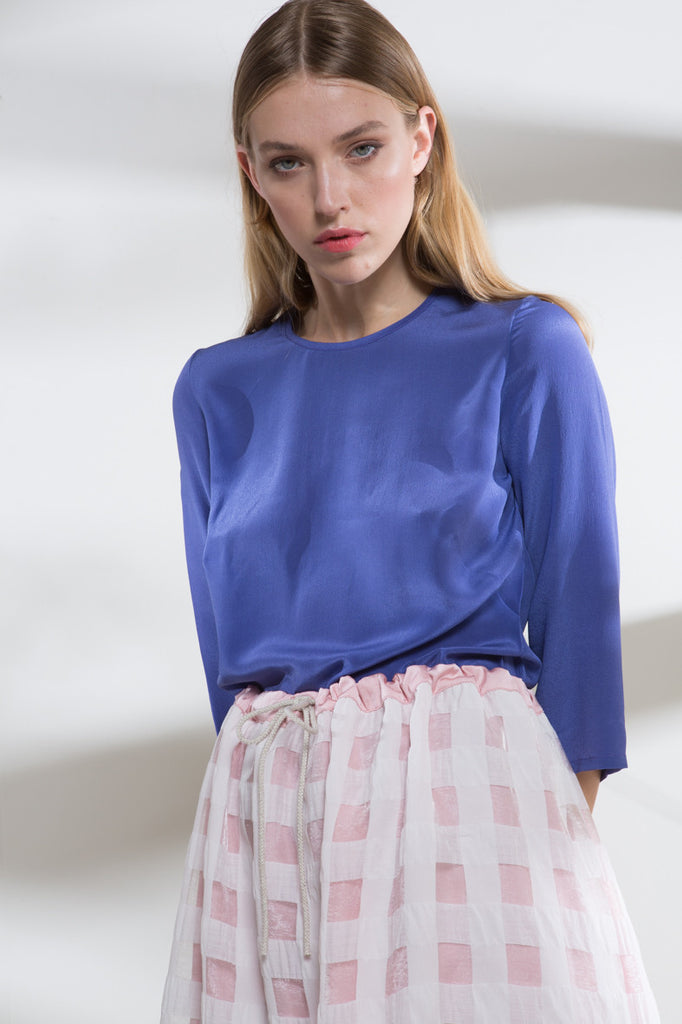 Blue Chalk Ava Top
The Blue Chalk Ava Top is light weight silk crepe de chine easy wear blouse. It features a round neckline and 3/4 sleeves. This classic style can be worn day-to-night.
Fabric: 100% Silk Crepe De Chine
The rich blue chalk colour is dyed to Limedrop specifications to match back with the Gradient Splash Print.