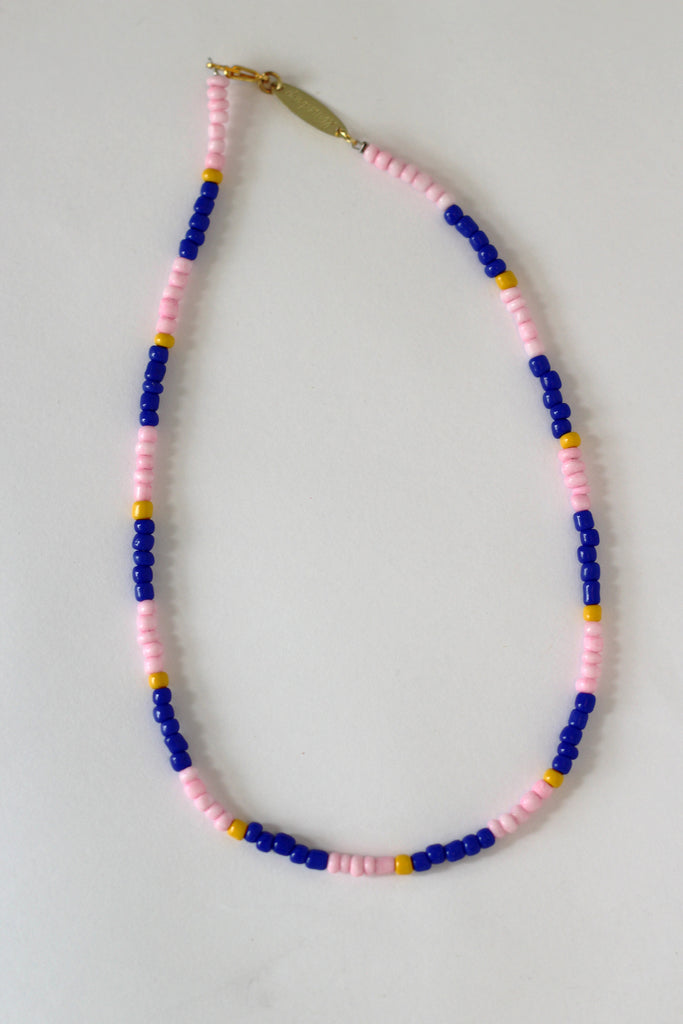 Pink Stripe Necklace
The Stripe Necklace is handmade from glass seed beads in Melbourne, Australia. This design has alternating coloured beads threaded on super strong tiger tail and features brass Limedrop logo ovals and parrot clasp.
Worn at the nape of the neck or as a choker, depending on where this length fits on you.
Length: approximately 40-42cm
All our pieces are handcrafted and made to order in our Melbourne studio. Available in other colours. 
For custom size requests please email clea@limedrop.com.au