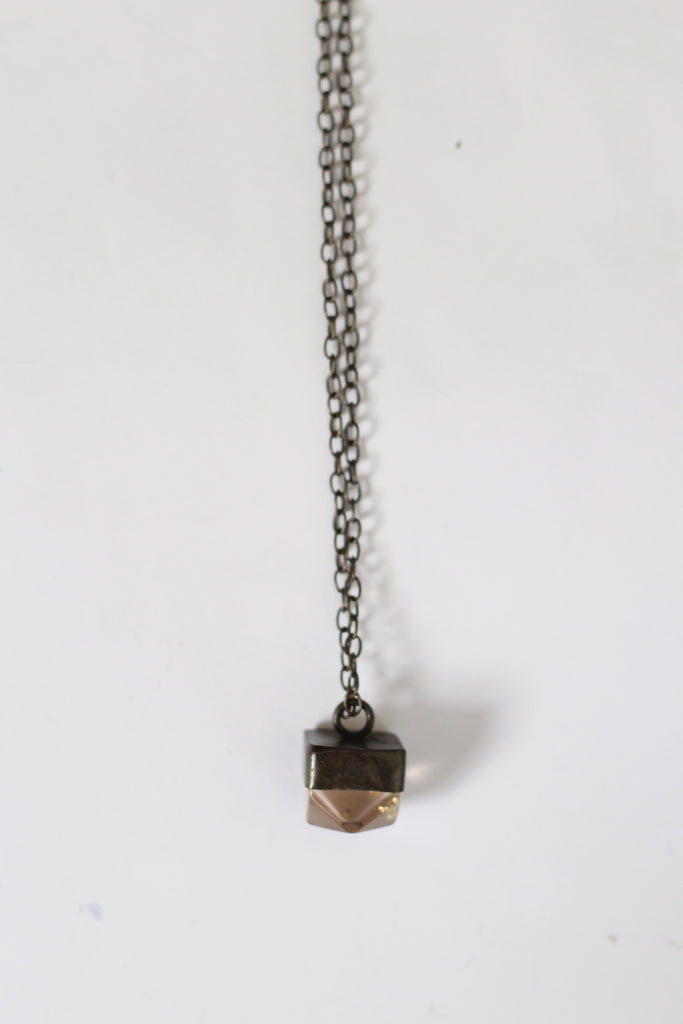 Metallic Mini Gem Necklace Gold
The Metallic Tip-Drop Necklace is handmade from the finest materials, coupling translucent and suspended gold/silver leaf and sustainably-grown Rosewood
Rosewood is a hard wood used for furniture design, due to its strength and beautiful rich colour. Each piece of wood is unique with its grain lines and so too the Limedrop jewellery pieces tell their own unique story.
Every necklace is on a colour matched leather cord that measures 37cm with a Limedrop oval and parrot clasp. Packaged in a Limedrop gift box. 
Available in Gold Glisten, Silver Smoke, Emerald and Rose.